On Saturday July 17th, 2021 we cordially invite you to join When The Music Stops as we present our 2nd Annual Summit at the historic Cowell Theater at Fort Mason in San Francisco. This will be a full day of world-class speakers, discussions, panels, thought leaders, community pillars, and exclusive musical performances. All coming together to celebrate music, community and have the much needed conversations on the state of mental health and suicide prevention.
Important topics of discussion will include:
– Healing through music
– How culture affects mental health in communities of color
– The impact of social media on our mental health
– Suicide prevention
– Wellness and the music industry
– Rebuilding connection and communities post-pandemic
– Nightlife and the struggle of balance
Grab your ticket NOW, this event WILL SELL OUT!
*100% of profits after expenses are going to suicide prevention and mental health awareness. **20% of our summit tickets will be given away to the community that may not have the resources or means to purchase a ticket.
Check In/Registration: 8:15am – 8:45am (sharp)
Doors/Curfew: 9am – 5:00pm
Exclusive Performances
Butterscotch, Dj Spair, Dj Qbert, Jamie DeWolf, Jane The Message, Nina Grae
Guest Speakers
Angie Vee, Los Angeles Dj (The Queen of The Twitch Stream)
Anthony Presents, Bay Area
Aubrey Wright, Los Angeles Tour Manager (Justin Bieber, Martin Garrix, Kanye West)
Ben Baller, Los Angeles Celebrity Jeweler (1.5M IG Followers, Top rated global podcast)
Butterscotch, Brooklyn, NY Singer, Beatboxer, Songwriter (2019 TED Talk Performer)
CAPTN20, Detroit Dj/Producer/Entrepreneur
Dj D Sharp, Bay Area Golden State Warriors Dj
Dj Q-Bert, San Francisco Turntablist/Dj/Composer
Dj Romeo, Bay Area & Las Vegas
Dj Spair, Bay Area & Las Vegas Turntablist/Dj/Producer
Dj Umami, Bay Area & Austin
Dr. Stephanie Wong, San Francisco
Jamie DeWolf, Oakland Poet/Film Director/Writer/Performer/Circus Ringmaster
Jane The Message, Bay Area Rapper/Artist/Singer
Jeremiah 'Ice' Younossi, NYC & Boston – Violator (former agent for 50 Cent, Busta Rhymes, Missy Elliot, and Mobb Deep)
Marcella 'Ms. Lago' Araica, Miami Record Engineer/Songwriter (Missy Elliott, Brittney Spears, Diddy, Keri Hilson, Nelly Furtado, Madonna)
Nikki Blades, Bay Area Morning Radio Host 99.7NOW/Podcast Host No Chaser
Nina Grae, Los Angeles Singer/Songwriter/Creative Coach
Rob Jackson, Oakland Executive Director/Founder (Beats Rhymes and Life)
Rob Knox, Los Angeles Record Producer/Songwriter (Justin Timberlake, T.I., Rihanna, Chris Brown, Lil Wayne, Meek Mill)
Robin 'Bee' Herman, San Francisco Strong Female Entrepreneur/Founder The Selfie Market
Theo Ellington, San Francisco Director, Homeless Initiatives & Community Development
LIVE Keynote by Jamie Tworkowski,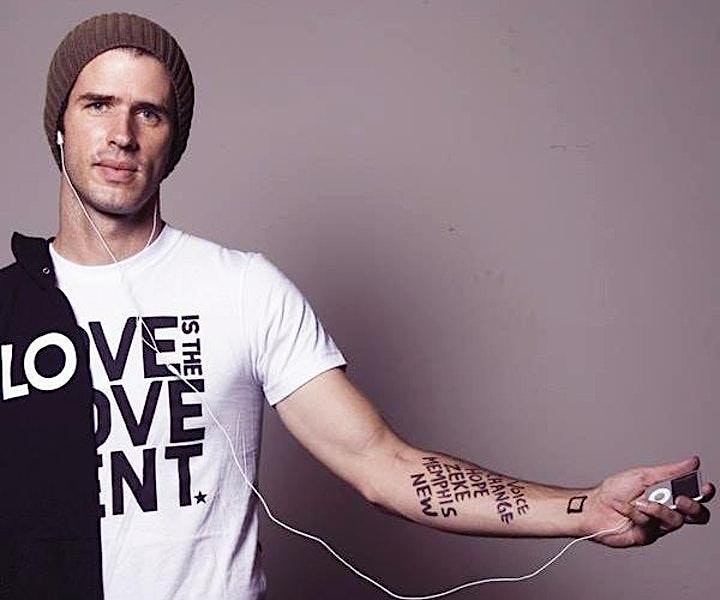 Jamie Tworkowski is the founder of To Write Love on Her Arms (TWLOHA), a non-profit group dedicated to helping those who suffer from depression, addiction, self-injury, and suicidal tendencies find hope, support, and love. TWLOHA began as a simple attempt to tell the story of a friend in need of treatment, and soon became an internet phenomenon and global movement. In 2010, Mashable named TWLOHA the "Must-Follow Non-Profit" and in 2011, TWLOHA was awarded $1 million from the American Giving Awards.
In order to fund his friend's treatment, Jamie Tworkowski posted a blog on MySpace and began selling t-shirts. Supported by the bands Switchfoot, Anberlin, and Paramore, TWLOHA became widely recognized in the music world, and its message was spread across towns and cities all over the world. TWLOHA now has the largest online audience of any non-profit on MySpace and Facebook and has donated more than $1 million to treatment and recovery organizations.
For his work, Tworkowski has been interviewed by NBC Nightly News, CNN, MTV, and Spin Magazine. Tworkowski offers a message of hope and community to audiences at universities and conferences throughout the US and as far away as Australia and the UK. Jamie Tworkowski believes what matters most are the people, the real lives and real stories behind the statistics. With honesty and humanity, Tworkowski emboldens audiences with his message to "Please Stay Alive," aiming to break the silence surrounding issues such as depression and addiction while encouraging people to get the help they need and deserve.
TWLOHA became inspirational speaker Jamie Tworkowski's life's work after learning the sobering statistics that two out of three people with depression do not get help, and that the third leading cause of death among 18-24 year olds is suicide. Each night, he shares his vision of hope, reminding students that "You are not alone and this is not the end of your story."
Summit Hosted by Joshua Donaldson,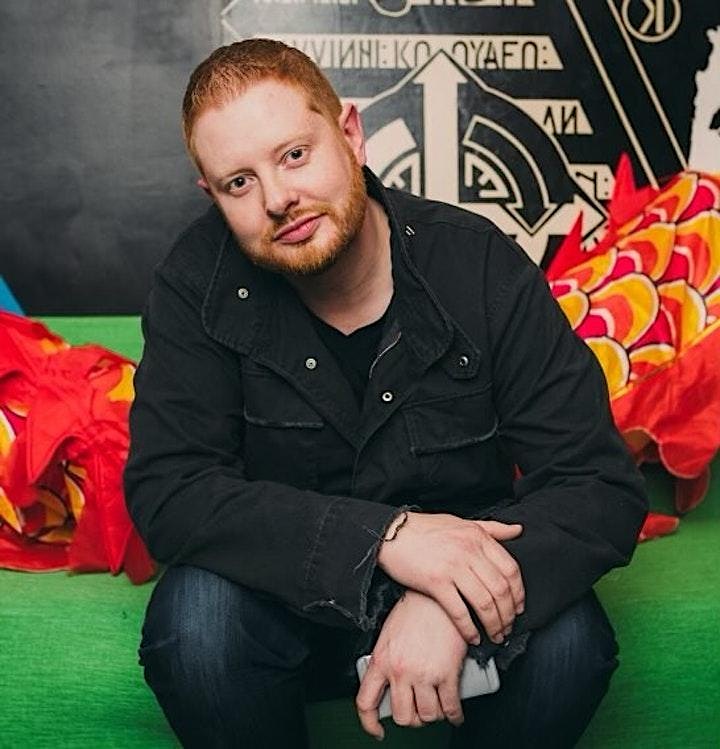 Joshua Donaldson is the founder of When The Music Stops Organization. Prior to COVID-19 and the pandemic, so many of us were already struggling with depression, anxiety, burnout, and suicide at epidemic proportions. Now with rampant unemployment, fear, isolation, loneliness, and uncertain futures studies are predicting an additional 28,000 – 75,000 unexpected "deaths of despair" on top of the annual average of 158,000.
The time to act, have these conversations, raise more awareness, and increase mental health education is NOW. By using our extensive network in the music industry, activating their peers, podcasting, social media, throwing events, activating at festivals, making clothing, going into the schools, and speaking their language we will make mental health cool to talk about, address, discuss and identify before suicide sinks in.
We are focused on building a community with a culture of honesty. Where vulnerability and love is the norm. For us, the real "prevention of suicide" is in letting people know they aren't alone and that we understand their feelings and what they are going through.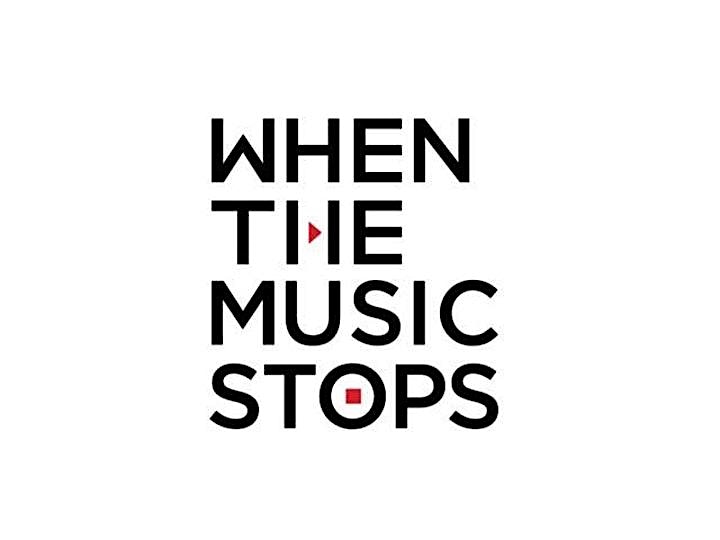 When The Music Stops, is a 501(c)3 nonprofit community with the mission of supporting emotional health, mental health and suicide prevention through music, connection, and love.
We take pride in providing live & virtual workshops via unique methods of therapy including meditation & journaling, sound baths, prevention discussions, wellness circles and much more, all free to the public.
Additionally, we are working with experienced educators to create a simple and caring mental health education program similar to the model that was written by D.A.R.E. in the '80s and '90s. WTMS will create an open environment that fosters communication and education based on simple in-class programs with an emphasis on mental health and music.